Getting ISO 20000 Consulting in Missouri (MO)

ISO 20000 leads to improvement in the services, helps in meeting the customer requirements in a better way. It helps in creating frameworks for the organizations so that they can access their assessment. It is like an achievement for your organization.
You can contact IQC the ISO Pros of Missouri if you are interested in getting ISO 20000 certified. Call today and get a free quote. Here is a complete explanation of what ISO 20000 is and how it can benefit your company.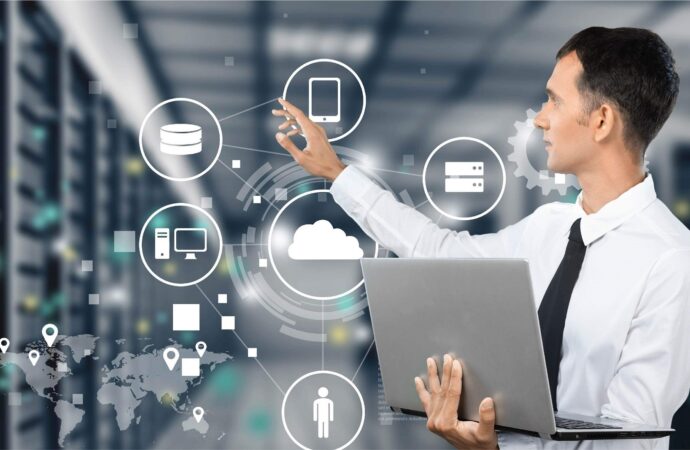 More about ISO 20000
---
ISO 20000 is an international standard that requires organizations to follow the best practices as mentioned in the International Technology Infrastructure Library (ITIL). It states out the requirements for the formation of the Infrastructure Technology Service Management (ITSM) system.
This standard sets benchmarks for the organizations. It helps them in improving their processes and enables the organizations to access their performance. The ISO 20000 standard has two parts that enable the organizations to identify various methods that can be used to improve and deliver provide better quality services to their customers.
Part 1– It includes all the requirements to form the ITSM
Part 2– It includes guidance on implementing and applying the ITSM to get better results.
We understand that the ISO 20000 certification is a pretty complex process. But, you might not have realized how cool it will be for your organization. Let's talk about some of the amazing benefits of being an ISO 20000 certification: –
Competitive advantage over other companies – It is an amazing way to improve the reputation of your company. It improves your ability to compete with other companies. The suppliers and stakeholders will choose your company as the first preference for business because of your certification.
Customer satisfaction – Nothing is better than a satisfied customer for a company. ISO 20000 provides you with problem-solving and management processes so that you can easily rectify your mistakes.
It makes it easier to control the delivery processes related to the IT services. This leads to customer satisfaction as everything will be done according to their requirements.
Improvement – When it comes to any of the ISO standards, improvement is the best advantage. The implementation of the ISO 20000 standard makes it possible for your organization to improve day by day. It increases efficiency and ensures smoothness in work.
Why us?
---
We, IQC the ISO Pros of Missouri, are a recognized, acknowledged, and highly trusted ISO training and consultation company. We have: –
Experienced practitioners – Your employees will be trained by our highly experienced and qualified practitioners. We work with a practical approach and will be providing very engaging training sessions. 
Knowledge and guidance – We will provide knowledge about the ISO standards and guide you on how to implement them in the right way. Our company has fully integrated learning sessions. 
Affordable services – Our services are a mixture of quality and affordability. 
Want to avail the benefits of being ISO 20000 certified in Missouri? Get in touch with IQC the ISO Pros of Missouri. Our ISO consultant will get in touch with you as soon as possible and will guide you about the further process.
IQC The ISO Pros of Missouri can help you implement, train on, consult, and have your company and/or organization certified on the following ISO Certifications:
If you want to enjoy the above-listed benefits, contact IQC the ISO Pros of Missouri, now. Our services are accessible in all of the below-mentioned cities: