Getting AS9100 Consulting in Missouri (MO)

There are different quality management standards formed for different industries. For the aerospace industries, AS9100 has been developed. Large contractors in the aerospace industry require their suppliers to be AS9100 certified.
Without a proper AS 9100 certification, you might lose a lot of potential clients. If you are looking for your company's growth, you must get your company AS9100 certified. We, IQC the ISO Pros of Missouri, can help you in that. We are professional and knowledgeable ISO consultants and can help you get AS 9100 certified. Below is a complete guide about AS9100.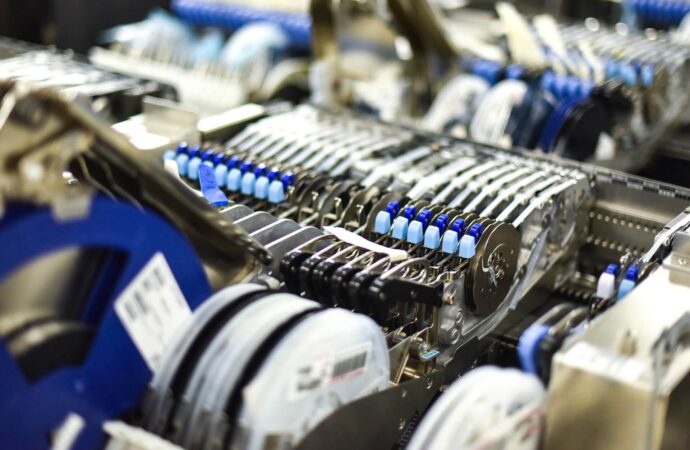 What is AS9100?
---
AS9100 is an international standard. It is basically a quality management system but specifically for the aerospace industry. AS9100 requires the organizations to form a Quality Management System. For this, the standard provides them with a framework of processes, procedures, and practices.
AS 9100 has been recognized as a means of regular improvement, improving quality, and delivering the products at the right time.
What is the main focus of AS9100?
---
This standard focuses on those specific areas of an organization that might impact the processes, safety, durability, or quality of the aerospace products. The AS9100 standard helps organizations in fulfilling the complex and unique demands and requirements of the aerospace industry.
If you get ISO 9100 certified, your company will get access to the best practices of the aerospace industry. This would really help in the expansion of your company.
How can AS9100 prove to be beneficial for your organization?
---
Here are some benefits of being AS9100 certified: –
Customer satisfaction – AS9100, being an international standard, has become a default expectation for the customers. Without certification, they might not be interested in dealing with you. Being a certified company, your customers will be satisfied, and there will be high chances that they might stick to your company.
Builds Reputation – Your AS9100 certification acts a proof to demonstrate your company's efforts towards providing good quality aerospace products to your clients. It shows your dedication towards fulfilling your customer's requirements. This builds your company's reputation and therefore leads to more sales.
Efficiency – The AS9100 standard gives you a better understanding of how the processes work. This helps you in finding out any problems or flaws in them. It ultimately leads to smooth flow and efficiency in the system. 
Who are we?
---
We are IQC the ISO Pros of Missouri. We are an experienced and highly trusted ISO training and consultation company in Missouri. Our company uses its platform to help various organizations to get their ISO-related certifications.
We'll present you with the best auditors and trainers. The auditors will analyze your organization's work so that the changes can be made and training can be done as per the requirements. Our trainers will be guiding and training your employees about the particular ISO standard that your company is interested in getting certified.
You need not worry about anything once you send your application to us. We will be taking care of all the documentation work too. When it comes to the AS9100 certification, you don't need to think twice. So don't waste any time and give us a call now.
IQC The ISO Pros of Missouri can help you implement, train on, consult, and have your company and/or organization certified on the following ISO Certifications:
If you want to enjoy the above-listed benefits, contact IQC the ISO Pros of Missouri, now. Our services are accessible in all of the below-mentioned cities: