ISO Pros of Missouri Provides a Variety of Different Standards

Whether you're in the aerospace industry or the automotive industry, IQC the ISO Pros can help you. We hold expertise in a range of ISO standards. To know about what ISO stands we support, find the Additional ISO Certifications We Offer in Missouri below.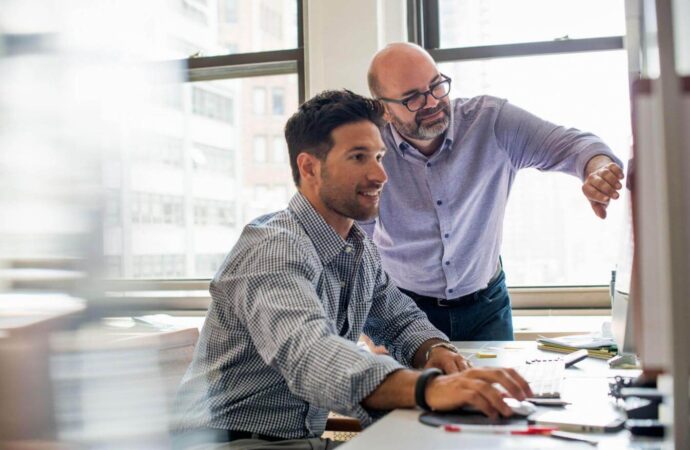 Additional ISO Services & Certifications We Offer in Missouri
---
Aerospace AS9101: This certification helps in the assessment of the quality management of the aerospace industries. You must implement AS9101 for detailed information and making the future of your firm bright.
Aerospace AS9102: The certification holds great value in the defense and aviation industries. This certification has been demanded by many firm owners simply because of its benefits. It is involved in the first article inspection (FAI). Your firm can also manage the details required for the first article inspection and be sure of the quality of the product.
Anti-Bribery ISO 37001: the certification is highly demanded by organizations to initiate the anti-corruption program. You can maintain a healthy work environment free from negative activities that hamper the success of the firm.
Asset Management ISO 55001: ISO 50001 is a very recent certification. This standard laid down by the ISO involves better control of activities and aids your firm in achieving a higher return to the assets in all aspects.
Automotive Core Tools (APQP, AQP, PPAP, FMEA, SPC, MSA, and R&M): These core tools are important for you if your organization is in the automotive sector. Here we will guide you on how to get them working practices and make error-free high-quality products.
BA9000: The national institute of justice manages the standard to maintain the body armor's proper quality standard. The certification is valid for all body armor manufacturers to ensure that they comply with required conditions. If your firm is involved in constructing armors for legal use, BA 9000 certification is necessary.
Counterfeits AS6081: Your firm can establish a management system wherein practices reduce the risk of buying or receiving fraudulent electronic products in the aerospace industry. IQC The ISO Pros of Missouri has guided many firms to establish successful AS 6081 certifications in town.
Energy ISO 50001 and SEP: the conditions in the standard involve global energy management operations. The requirements in it support establishing and implementing an energy conservation mechanism in their processes.
Ethical Sourcing SQFI: SQFI ensures that the product is safe for human consumption. So, get certified to maintain a good hygiene level at your company. 
Facility Management ISO 41001: The standard helps in various departments' facilities management systems in the organizations. Here, a framework is provided that needs to be followed by all the organizations to maintain effective facility management.
Facility management is a widely increasing standard and must be implemented with proper care to achieve the benefits.
Food Safety Modernization Act FDA FSMA: The standard's main objective is to prevent any sort of food-borne illness. There is a population that suffers due to an unhygienic environment in the food manufacturing units.
If the basic standards are met, people can lead a healthy life. Get your firm certified to this standard for the betterment of society and gain benefits from it. 
Food Safety ISO 22000: for the wellbeing and trust of the customers, it becomes a moral duty of every business owner in the food manufacturing industry to implement the conditions mentioned in the ISO 22000 certification. With this ISO certification, you will be able to sell your product in any market without hesitation. Numerous customers will be attracted as all quality demands are up to the mark.
Forestry SFI ATFS (Sustainable Forestry): Your firm will be highly benefitted by purchasing the forest products labeled and allowed for industrial use by getting certified TO SFI ATFS.
Gluten-Free Certification (GFC): The certification is made for industries that supply or make products claiming to be free of gluten. It is a very supportive initiative taken to aid people that are unable to digest gluten.
This certification will assure your customer that the product is truly gluten-free and can be selected by them. Getting certified to this prevents further inspections to your firm. IQC The ISO Pros of Missouri has great techniques for organizations to get certified to GFC.
International Traffic in Arms Regulations: Your firm can avoid hefty fines and inspections if this standard's demands are fulfilled. As a topic of international security, the government has set some regulatory requirements regarding the export of arms and defense and military technologies.
IQC the ISO Pros of Missouri will guide you in getting certified to ITAR and get your firm the recognition it deserves.
Laboratory Accreditation ISO 17025: the ISO 17025 certification is a unique certification made for laboratories worldwide. The certification will aid your firm in maintaining a set level of quality that is essential.
We at IQC The ISO Pros of Missouri, understand each firm's potential and have great expert professionals who will make your work easy.
Packaging ISO 15378: Your firm can maintain the needed quality standard required to maintain packaging materials in the medical devices industry. ISO 15378 has brought changes in customer demand. This is so because the product is packed and delivered in a manner that will surely impress them.
Responsible Care RC14001: It is a global level initiative taken for the chemical industries worldwide. This certification demands that the product's overall safety and quality are taken care of in your chemical-based industry.
The American chemistry council (ACC) has made it mandatory for chemical organizations to get third-party certification. RC 14001 will help your firm maintain the quality standard and help achieve better results with minimum wastage.
Supply Chain ISO 28000: If your firm is facing issues in the supply chain services, ISO 28000 can help your firm benefit by implementing rules that will guide you in matters regarding the supply chain. We have performed many successful certifications for many firms. It has brought many positive changes for them and will surely do for you. 
Telecommunications TL 9000: The certification is designed for the telecommunication industry. This is a quality management system (QMS) meant for the manufacturing unit and the supply chain across the globe.
It is more or less similar to ISO 9001 but made with certain specifications. If you want your firm to gain more customers and double your profit, TL 9000 is the key.
There are many additional services provided by IQC The ISO Pros of Missouri. They are:
Outsourced Internal Auditing: You can contact us for conducting internal audits. These audits are meant to check or audit the internal system within a company.
Virtual Internal Audits: They are a new initiative, and the entire auditing process is done through the internet. The advancement of technology has its boon, after all.
Second Party Audits: these audits are useful for the customer to choose among the best company for the required job. IQC The ISO Pros of Missouri has conducted many second-party audits successfully.
Supplier Audits: These audits will help you know about the product supplied by the eligible suppliers and benefit you by saving your time and money.
Supplier Evaluation: To evaluate among the huge number of suppliers, an audit can be conducted which will help you choose the best.
Compliance Audits: For better performance and regularity in meeting the certification demands, these audits are useful.
Pre-assessment Audits: if any certification audit approaching, you can choose these audits as a trial audit and rectify flaws if encountered.
Documentation Audit/Desk Audit: these audits are useful for gaining information about employees within the firm. 
Contact Us now!
---
IQC the ISO Pros of Missouri is an ISO consulting, training, and implementation company you can trust. We can help you with all of the above ISO standards and audits. So, contact us now!
IQC The ISO Pros of Missouri can help you implement, train on, consult, and have your company and/or organization certified on the following ISO Certifications:
If you want to enjoy the above-listed benefits, contact IQC the ISO Pros of Missouri, now. Our services are accessible in all of the below-mentioned cities: